The monkeypox outbreak has come as a source of another healthcare panic in the United States and there are going to be companies that are now going to have to provide the services that are necessary to tackle the problem. Consequently, those companies are also going to see a boost in their businesses and one of the companies that could do that is RushNet Inc (OTCMKTS:RSHN).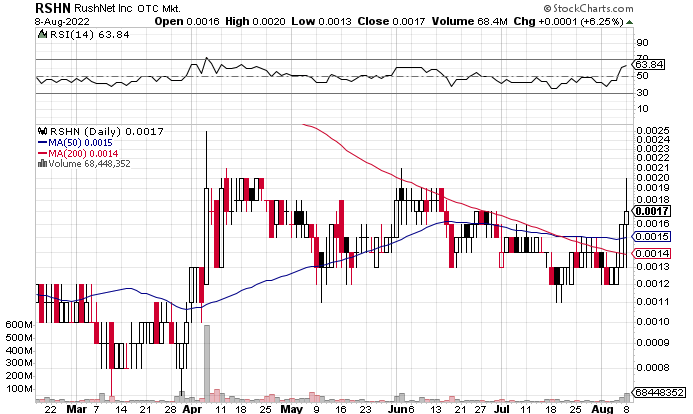 Yesterday, it was announced that the company's subsidiary unit heliosDX is going to add monkeypox testing to its Infectious Disease Panel, and that set off a considerable bullish trend in the stock. The RushNet stock ended up with gains of as much as 9.68% yesterday amidst huge trading volume. The trading volumes hit 10 times the average daily trading volume in the stock.
The company announced yesterday that heliosDX was going to expand its Infectious Disease PCR Panel and was going to include the Human Monkeypox Virus in it with immediate effect. There is another development that investors need to note with regards to RushNet. The company is in the process of filing a tier 2 regulation A with the United States Securities and Exchange Commission.
Dividend shares are going to be handed over to the shareholders with the ratio of 1 heliosDX share for each block of 650 RushNet shares. On top of that, heliosDX is also going to be spun out into a separate entity altogether. As many as 17,000,000 shares are going to be issued priced at $1.18 each.